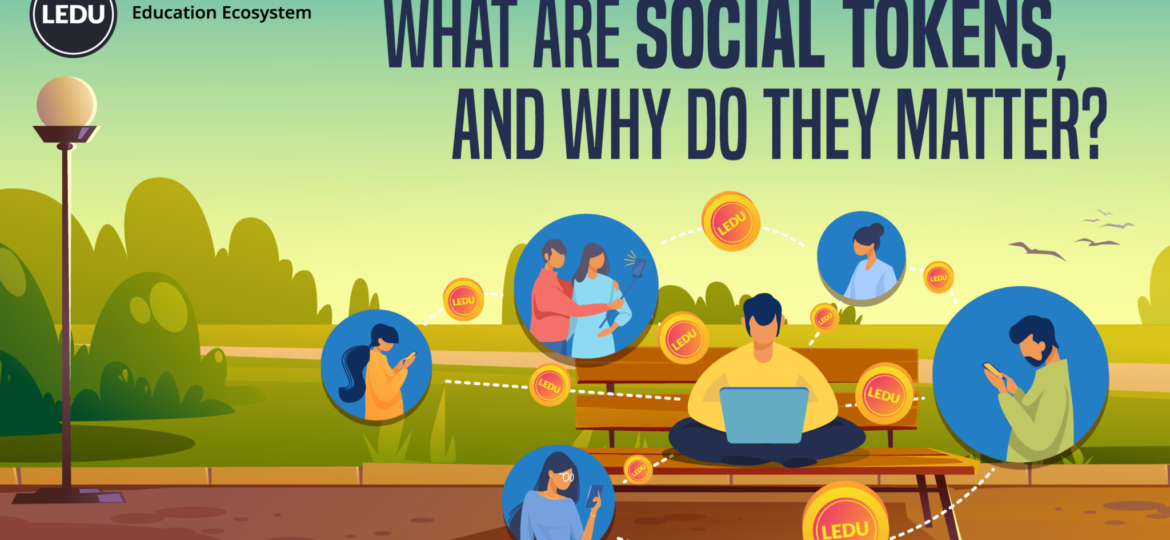 Social tokens are a new idea gaining traction in the crypto community. Several communities and individuals are launching their own social tokens for different reasons. And as the social token movement grows, it is worth noting that the idea of a community issuing its own currency is not new.
Hundreds of communities have issued their own currencies. Calgary, a city in Canada, and Belfast in Ireland have piloted their own local currencies with the intention of growing their economies through integration and incentivization. These tokens are meant to serve larger communities, but at their core, they provide a monetization mechanism for creators and entrepreneurs. 
What are Social Tokens?
Social tokens are simply crypto tokens created and issued by individuals or communities. The purpose of each social token varies depending on who and why it was created. There are three distinct types of social tokens: personal, community, and social platform tokens.
Community Tokens
Community tokens are used to gain membership or access to services and products offered by communities. The value of the tokens is driven by the community. 
A good example of a social token is LEDU, the native cryptocurrency that fuels the Education Ecosystem community. Education Ecosystem is a project-based learning platform specializing in the areas of artificial intelligence, blockchain technology, cybersecurity, data science, game development, and programming.
LEDU social tokens drive the activities in the ecosystem. Project creators are compensated in LEDU tokens while viewers earn tokens for downloading project files, sending messages, voting on projects, submitting project requests, and requesting custom projects. LEDU social tokens provide a win-win situation for content creators and viewers. Read Education Ecosystem's recently updated white paper to gain more insights on LEDU social token.
Social Token Platforms
Social tokens are issued by platforms that facilitate the issuance and exchange of social tokens.
Personal Tokens
Personal tokens, as the name suggests, are created by individuals who issue and control the tokens. Content producers see social tokens as an opportunity to monetize their talents while engaging with their audiences, fans, or followers.
The individual tokens are created for several reasons. A writer can create social tokens, sell to the public, and get paid in his/her social tokens in exchange for doing an agreed amount of work.
Athletes have also launched their own social tokens. These tokens allow fans to buy merchandise of their stars or interact with them. For example, champion boxer Manny Pacquiao launched his token called "Pac" in 2019. The token allows fans to get the opportunity to talk to the boxer or buy his merchandise. Former Liverpool and English soccer star Michael Owen launched a cryptocurrency called OWN token.
Final Thoughts
Social tokens are cryptocurrencies backed by an individual, community, or brand. These tokens are built on the principle of "ownership economy" which is based on the idea of value growth. Creators and celebrities are monetizing their work through digital tokens, and it seems that social tokens and non-fungible tokens (NFTs) are doing well in this regard.
Social tokens such as LEDU provide value for both content creators and viewers. LEDU tokens are used to gain access to the growing community built around project-based learning.
This could be the time to tangle with social tokens by getting hold of LEDU tokens.