Education Ecosystem
Education Ecosystem is a decentralized learning ecosystem that teaches professionals and college students how to build real products. We are building the world's biggest learning ecosystem for future technology topics such as artificial intelligence, cybersecurity, game development, data science, cryptocurrencies, and programming.
The main participants in the ecosystem are project creators, viewers, moderators, API developers and developer-focused companies. Project creators create educational projects and are paid monthly, lifelong royalty fees as viewers learn from their projects. We offer developer-focused companies Developer-Relations-as-a-Service (DRaaS) automation, which enables them to reach their target audience in the most cost-effective way.
As of 2018, there were 23 million developers globally. This number is expected to reach 27.7 million by 2023 as the demand for software developers continues to rise. Demand for developers is high, as well as for developer-focused products. GitHub was acquired by Microsoft for $7.5B and GitLab has a current valuation of around $1.1B. These valuations validate the size of the DevOps market (set to reach $12.8B by 2025) and the potential opportunity available for developer-focused products.
Asad
– Marketing Manager –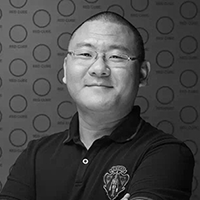 Chandler Guo
Angel Investor & Chinese Crypto Expert
One of the most well known Bitcoin and cryptocurrency figures in China. He was one of the first bitcoin miners and championed bitcoin and other crypto assets before they had become mainstream. Now he runs one of the largest bitcoin mines in China, BitBank. Chandler Guo is an angel investor in Bitcoin and Ethereum Classic startups through Bitangel.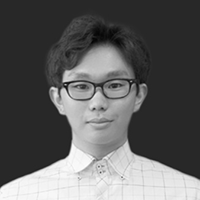 Issac Lee
COO at KR Token / Advisor at BitIndia
Founder and COO of KRT Group. Previously working closely with several Prime FX brokerages, his expertise in traditional financial markets brings immense value to the company. A seasoned professional in crypto assets, Issac has deep understanding and influence in Korean crypto market, thereby providing top-notch consultations to various clients.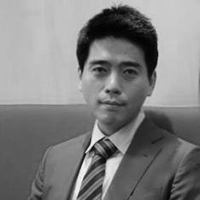 Francisco Jo
Founder, Chief Investment Officer at Coinhills
Founder and CIO of Coinhills, Brain behind Coinhill, he provides one-stop access to blockchain data. With his successful experience in blockchain industries, he has been getting a strong interest in blockchain, fintech and especially digital assets. A contributor on data analysis and visualization service about various crypto information.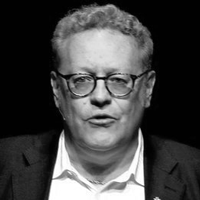 Michael Terpin
Coin Agenda Founder & Conference Director
Spent his career innovating in PR, technology platforms, and the space in between. Currently, he is running Transform Group, the world leader in blockchain and ICO PR and advisory services (50 ICOs and counting), as well as CoinAgenda, the leading conference series connecting mainstream investors with blockchain and cryptocurrency investments.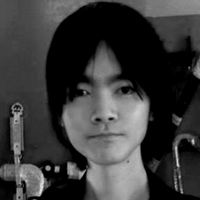 Tomoaki Sato
Founder of Starbase / Japanese Crypto Expert
Founder of Starbase and Japanese Crypto Expert Joins LiveEdu Ecosystem as Advisor for Japanese and Asian Markets. Previously started 'Smart Contract Japan' meetup in Japan, and hosted at Ponq, Finolab, Bitbank, Sony, and Microsoft office, and did blockchain consulting works with some SIers and startups.
New Alchemy provides technology, token game theory, and advisory to the world's most innovative companies.
Read more at: newalchemy.io
Coinhills provides user-friendly access to all sorts of prices including bitcoin and all other cryptocurrencies as well as ICO (Initial Coin Offering) listings.
Read more at: coinhills.com
Team in Residence is a group of successful entrepreneurs and venture capitalists that partner with talented innovators to create sustainable enterprises.
Read more at: teaminresidence.com
Rowlingstone specialises in providing funding solutions within blockchain paying particular attention to pre ICO & ICO opportunities.
Read more at: rowlingstone.com
Jinse is one of the top blockchain media platforms in China, providing professional service to the blockchain industry.
Read more at: jinse.com
Decentraland University is the educational district in Decentraland.
Read more at: decentraland.university
The EEA is an industry-supported, not-for-profit established to build, promote, and broadly support Ethereum-based technology best practices, open standards, and open-source reference architectures.
Read more at: entethalliance.org
The Linux Foundation supports the creation of sustainable open source ecosystems by providing financial and intellectual resources, infrastructure, services, events, and training.
Read more at: linuxfoundation.org
Zhongguancun Blockchain Industry Alliance is one of China's most renowned blockchain associations.
Read more at: cyberledger.org
Send us a partnership request
Let's talk